The Itinerants - James Brackenbury
James Brackenbury is the Founder & Creative Director of London based brand, Stain Shade. In his own words "The brand was born out of a personal obsession with tie dye and all things I had dyed. I wanted to be able to set the colour combinations myself and choose the base garment, to push the envelope of the classic 'hippy' tie dye format. This being the case I've explored techniques such as bleaching and resistance dying and introduced styles that aren't just t shirts and sweats. "
The Itinerants - An insight into the personal and private lives of global nomads driven and guided by their passion and innate ability within the creative industries. All images provided from the libraries of their phones and devices.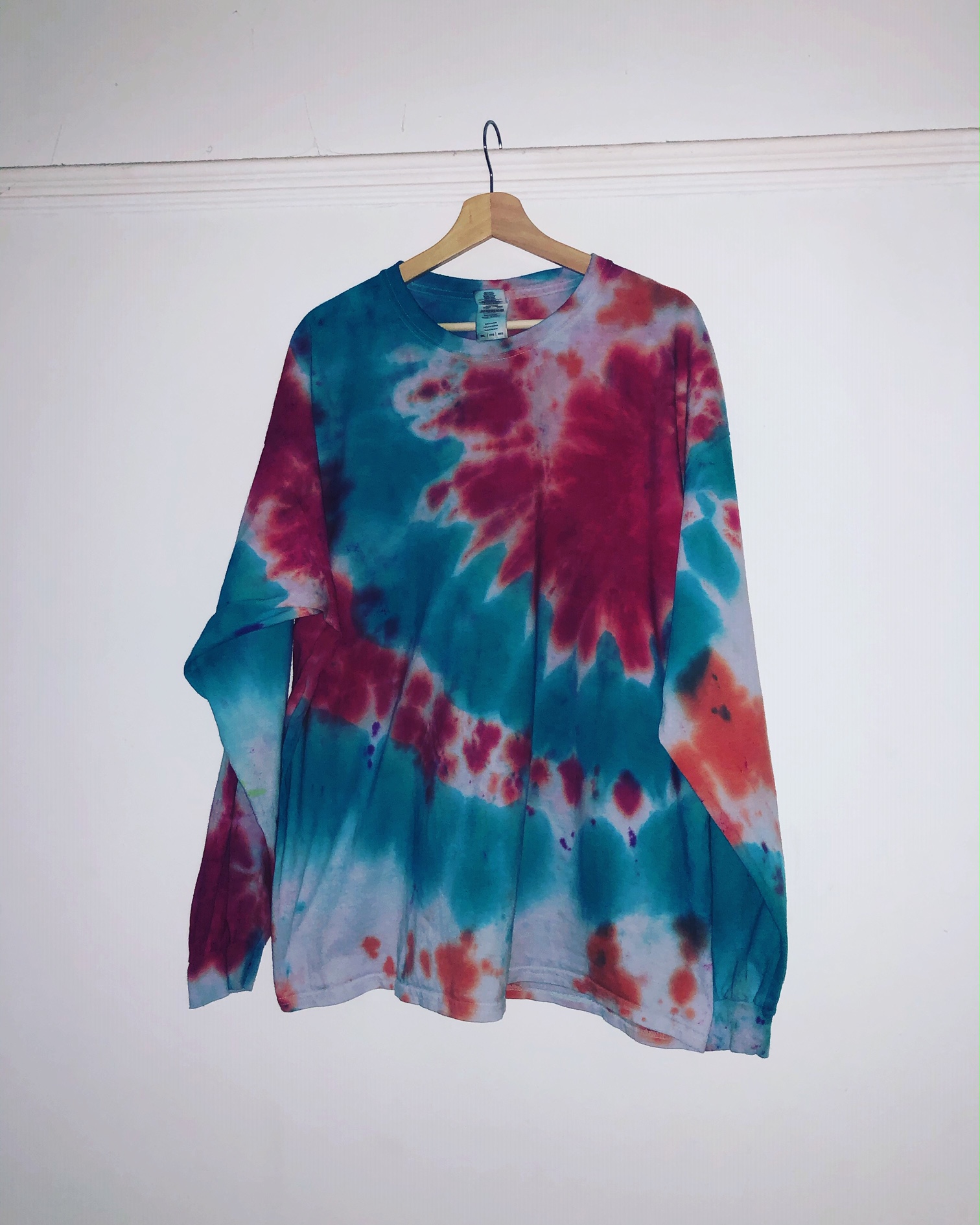 This was the tee that began it all really! I used like a kids kit off Amazon and did this and some proper mad jeans which are definitely too rowdy to be shown.
This was first order for LN-CC. Reece and the guys there really supported me and the brand and it wouldn't really exist without them. I was just happy dying stuff for personal consumption and it was those guys who wanted it to exist as a brand within their store.
When I'm on my way to my mums to dye I always go through West Norwood and it's a required stop off at Patty King. Beef and cheese patty deluxe in Coco bread is the absolute truth. Going to chat to them about a collab!
Seeing this go online with LN-CC as my first stockist was pretty mindblowing. I was mad happy about this and loved that they had shot it on both guys and girls.
Early experimentation with black base garment that is bleached and then dyed. People went bonkers for these and this process ended up being super popular with customers and retailers alike.
Instagram video for Browns coming onboard as a retail partner was super important. They loved the black/colour set up so we pushed this throughout the first collection. The sweats and joggers we did really killed it and the reaction was great. I've got loads of love for the Browns guys and we are working on some great things in the extremely near future.
Lantiki from Japan tracked me down on Instagram and wanted to work together. I've been doing regular bits for them for a while now. The team there are absolute legends and the shop is a sick mix of great designers and hand picked vintage. Hoping to head over to visit the guys soon.
Liam has been backing it from day one. He's chucked me loads of cool opportunities and it was absolutely mental to be a named collaborator on some pieces from his collection. Then for these to be on the catwalk and featured in Vogue etc was just excellent, all the dyed stuff we did together sold v.well out in Paris as well.
No real significance to this apart from the fact that it is absolutely sick! My good friends Hatton Labs and Savant Jewellery threw this together for me and I intend to wear it as much as my lady will allow.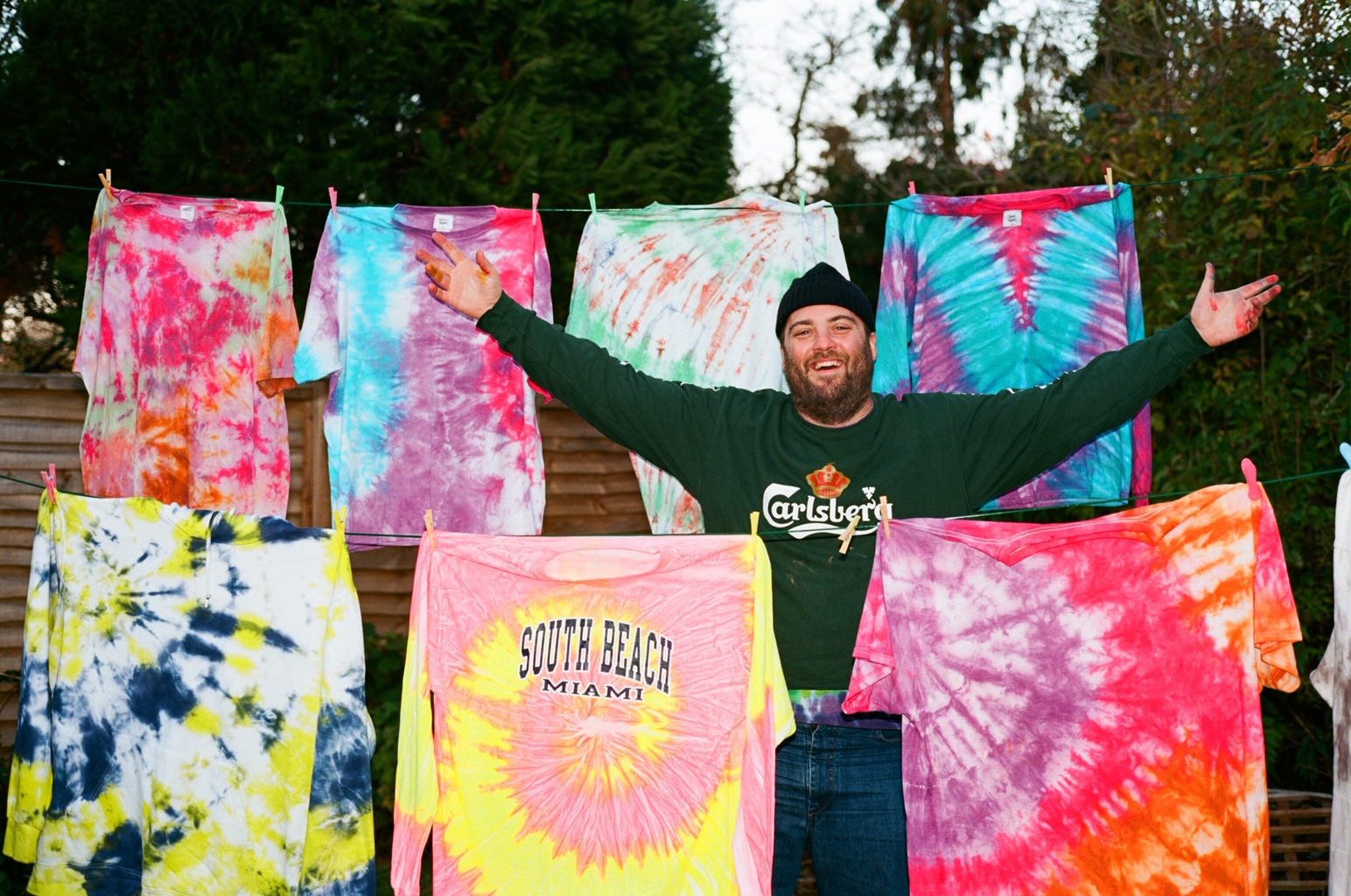 It's been so rewarding getting the brand to market and turning something fun and that I enjoy into a brand in the first place!! I turned 30 this year and I am also getting married this year to the most fantastic person I've ever met. Basically I've got a lot going on that's giving me great perspective on life. I was recently made redundant from my full time job after 5 years but this is coincided with the continued growth of the brand so I am very fortunate and it has made me so committed to giving people a good, hand dyed, fun and thought out product. As a consumer, myself, and a life long sales person the customer deserves the utmost respect and it's important as a brand or clothing designer to remember that's who you are making things for. Long live Stain Shade.