Reception - The Itinerants
Reception is about what you can't touch or feel, moreover its designed via a nod to the senses and emotions experienced upon breaking bread with friends - the brain child concept of couple Pierre & Celine who need you to know that Reception is a global community not a brand.
The Itinerants - An insight into the personal and private lives of global nomads driven and guided by their passion and innate ability within the creative industries. All images provided from the libraries of their phones and devices.
Lyon-FR: Thibaut & Quentin looking at skate videos while we were shooting our look-book. I like both guys attitude a lot, not super relevant on this photo but still like them a lot.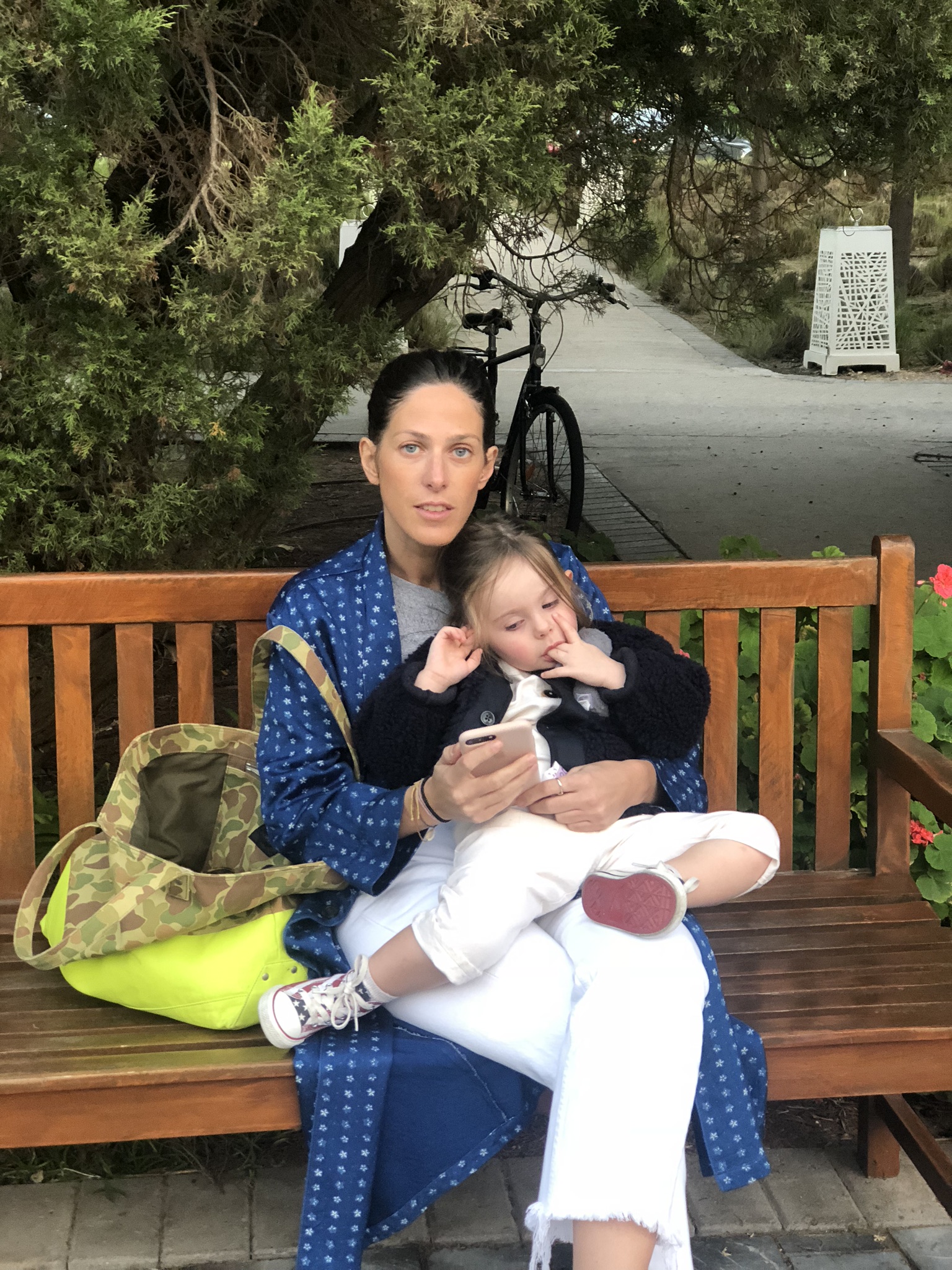 Essaouira-Morroco: Please meet my daughter Mia and wife & business partner Celine.They are beautiful to me and that's all matters right? Love the mixed patterns.
Tokyo-Japan: This is a great meal in in a wonderful restaurant named Kaikaya By The Sea.
NY-USA: the favorite bit I saw during my last trip to NY
Barcelos-Portugal: One day I' ll bring this fridge home.
Berlin-Germany: Love the colour combination! Pure German strength
Guaiu-Brazil: I took this photo while running (I stopped running the day I went back from holiday,so no healthy statement here)- It felt pretty unique to me.
Antheor-France: This is Mia wearing her best kit on a very special day for France where we were all united. Unfortunately that feeling did not last long..
Nuits Sonores-Lyon-France: Shot in the morning after a druggy night dancing.It was stupid to wear brand new white canvas decks for that occasion.
Milan-Italy: I don't understand Italian but I do understand «Referendum & Culo »